A treat for your tastebuds
Authentic South Tyrolean delicacies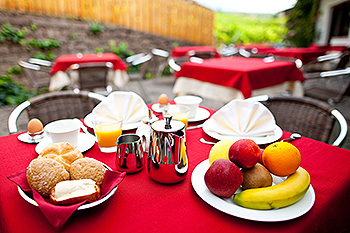 Breakfast at the Hasslhof:
Vineyards love the morning sun. That's why breakfast is a very special moment at the Hasslhof. Weather permitting you can have your breakfast outdoors, or in alternative in the dining room of the new wine-hotel, whether you are staying in the guesthouse of the Morandell family or in the new Hotel of the Hasslhof.
Indulge either in a crunchy "health" option: tea, "organic corner" and a selection of tasty energy dispensers such as bread, fruit and south tyrolean honey. To your liking.







Half board at the Hasslhof:
In the evening we will prepare tasty and authentic food treats. Our cuisine is distinguished by fresh ingredients: traditional dishes, simple and regional, hard to find in restaurants. Our menus of choice are always matched to a wide selection of wines, another interesting way to explore the big variety of southtyrolean and local wines from Caldaro. Dinner is served in the dining room of the hotel.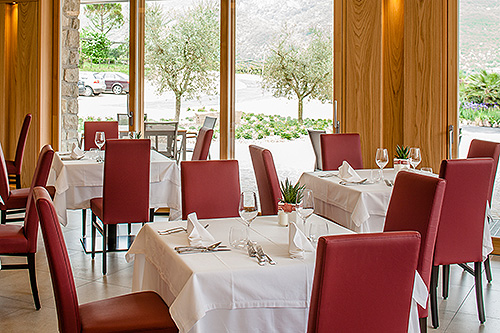 The Hasslhof gives you the opportunity to fully enjoy your privacy. The enchanting atmosphere on the hillside and the warm sunset reflecting its light on the lake, making it appear like a mirror.
Enjoying a good glass of wine on the roof terrace will make you feel like you have finally arrived at home.