A treat for your tastebuds
Authentic South Tyrolean delicacies
(For your safety the buffet has been temporarily suspended: more info click here)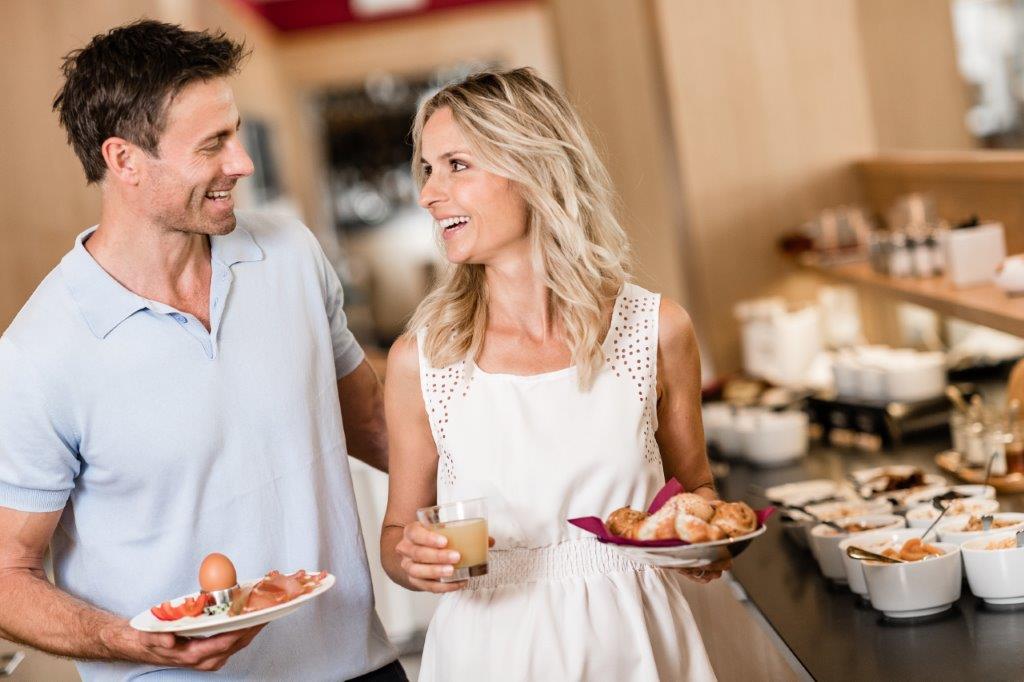 Breakfast

: traditional flavors and bio-evolutionary cuisine

It is well known that plants prefer the first rays of the morning sun, and the same is true for our vine plants as well. The sun's rays give them and us a morning charge of energy that can be used to start the day in the best possible way.

Breakfast is known to be the most important meal of the day. For this reason, breakfast time at our hotel is an intense and very special time to activate the daily routine. Our guests can enjoy our specialties in the dining room or, weather permitting, in the open air. Breakfast includes a rich international and local buffet. You will find organic foods, such as home grown fruit (depending on the season) and honey. There is no better way to charge your batteries by energizing them with fresh and healthy products.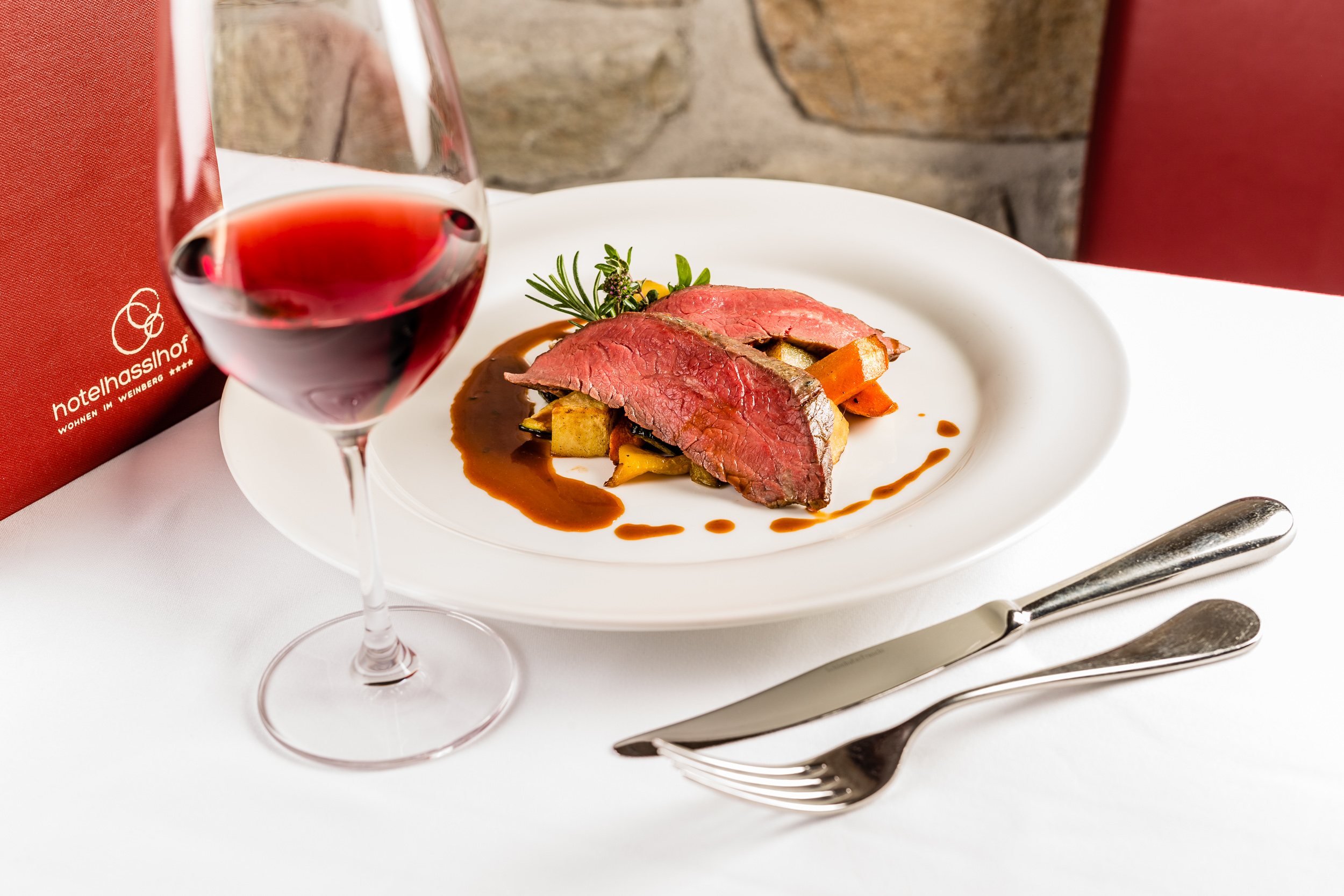 Dinner:

South Tyrolean specialties & gourmet dishes

When a busy day ends, after exploring the surroundings or simply relaxing among the vineyards or by the lake, you will feel the natural desire to indulge in hearty flavors, seductive scents and delicate aromas.

In our kitchen, our chefs create new ideas every day to combine traditional and Mediterranean dishes. They are always looking for new ways to activate all the senses of the palate and leave our customers satisfied and full. Of course, each menu includes an adequate selection of wines, which represents another opportunity for our guests to get to know and taste the excellent wines of Caldaro and all of South Tyrol.

And finally, what better place could there be to enjoy the last glass of wine of the day than our terrace?