Breakfast - a special awakening
Let yourself be pampered and served by our beloved staff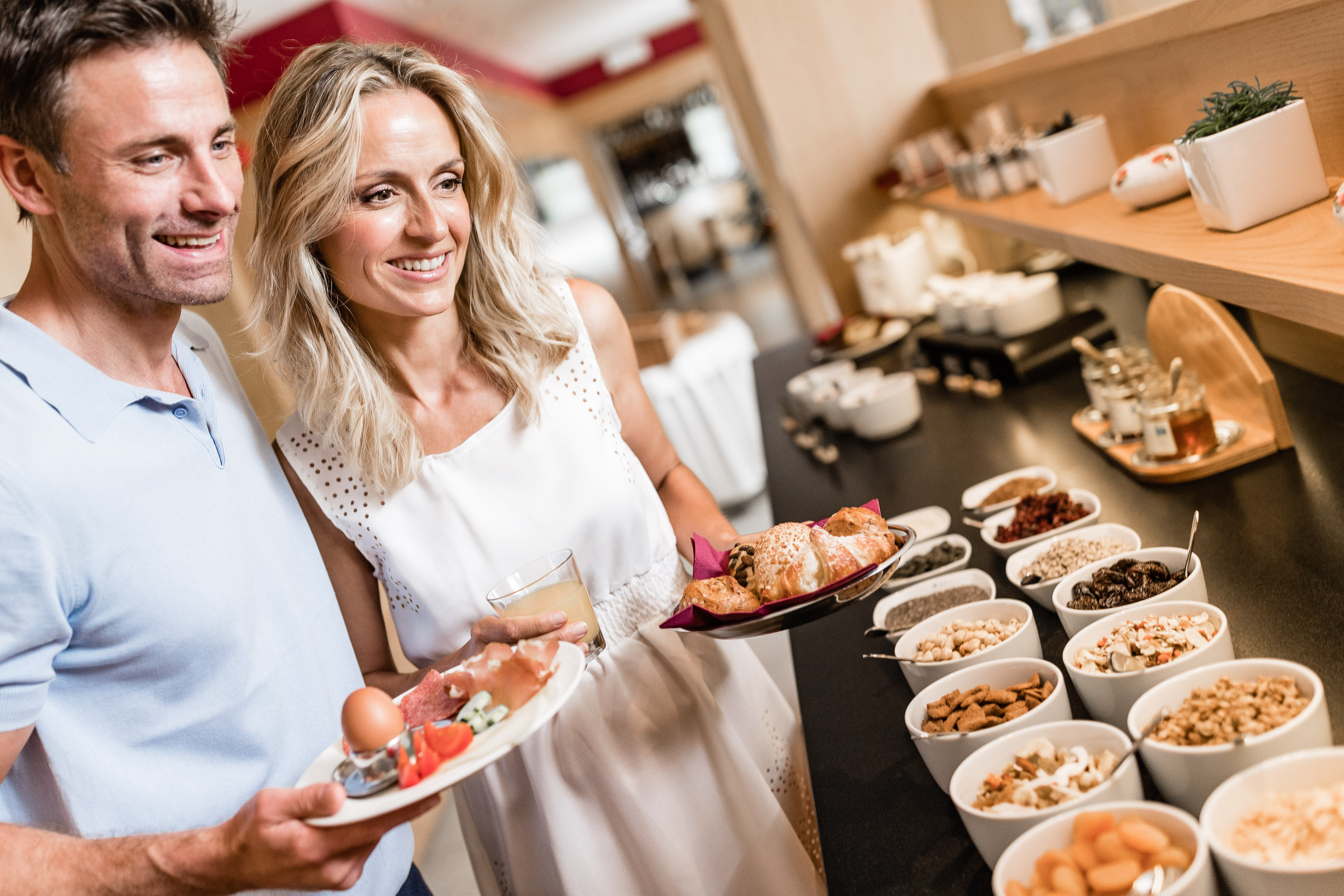 Breakfast time - a special moment at the Hasslhof on Lake Caldaro
It is well known that plants prefer the first rays of the morning sun, and the same is true for our vine plants as well.
The sun's rays give them and us a morning charge of energy that can be used to start the day in the best possible way.

Breakfast is known to be the most important meal of the day. For this reason, breakfast time at our hotel is an intense and very special time to activate the daily routine. Our guests can enjoy our specialties either in our dining room or, weather permitting, in the open air in our "piazzetta", courtyard / terrace.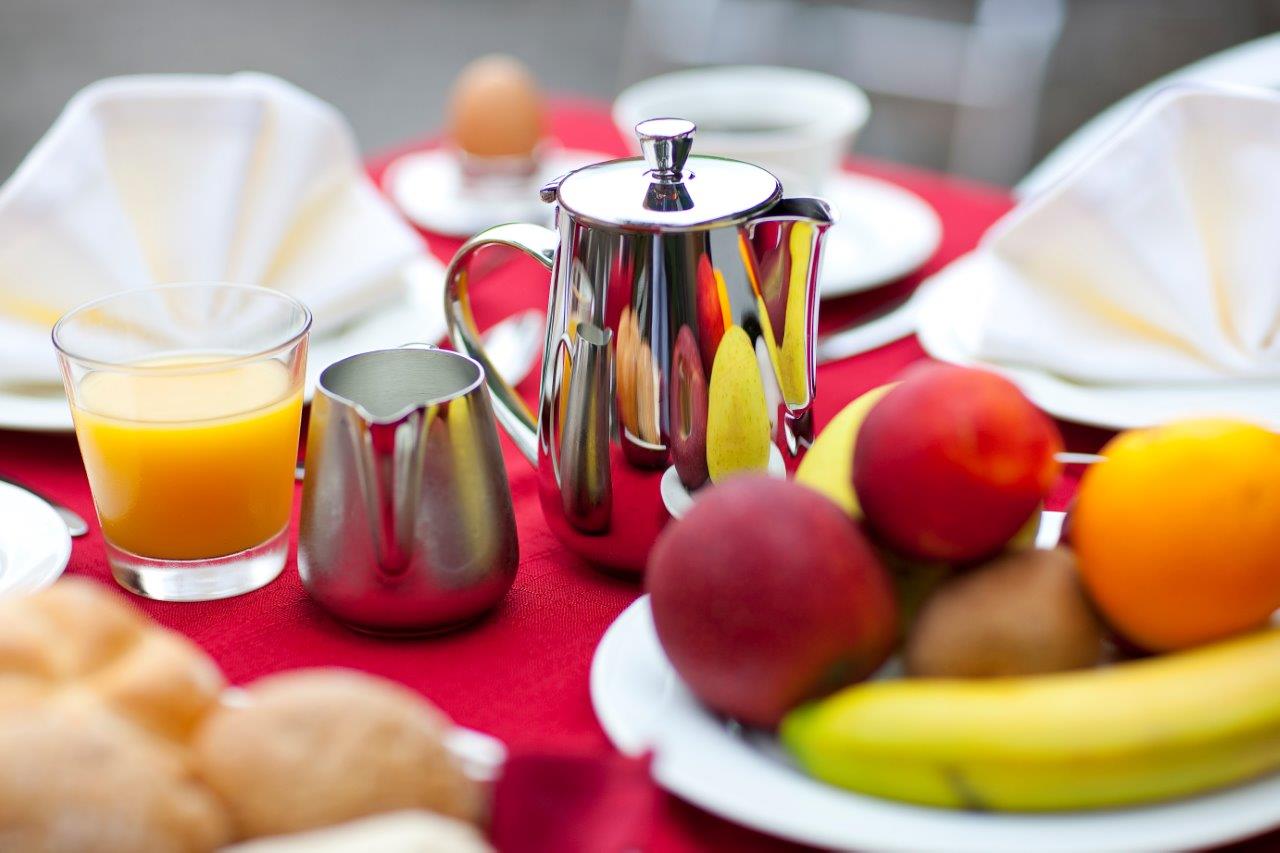 Our breakfast consists mainly of local and homemade products: A good mix of delicacies selected from our Buffet, and some served directly at the table on a multi-level etagere, awaits you. You will certainly find: fresh bread from the village oven, homemade jams, local honey, cheese and salami from local producers, yogurt from South Tyrolean mountain farms, home-grown fruit (depending on the season), various sweets, croissants, butter, cream cheese from South Tyrolean farms, delicious egg dishes and much more.
You are also invited to choose your favorite type of bread, and to mix various types of yogurt and muesli directly from our buffet.
Our etagere breakfast includes fruit, sweets, various cold cuts and cheeses, which we will serve directly to the table according to your requests.
Our breakfast set, is the best way to recharge and regenerate the energy of the day.
Obviously, a cappuccino, a cup of coffee or a tea should not be missing.
The perfect start for your day!