Discover the "Mediterranean" South Tyrol on walk
Countless excursions in Caldaro await you!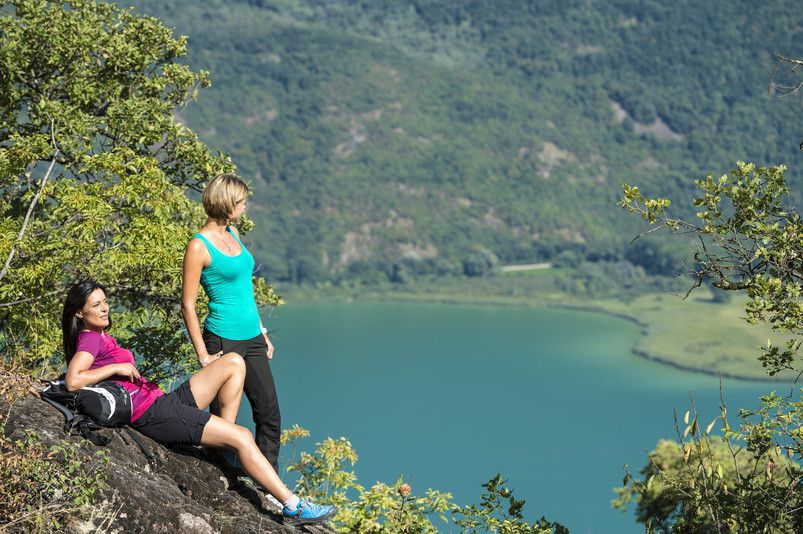 The Hotel Hasslhof is ideally located for all those who like to travel on holiday, not only by bicycle, but also on walk. Whether you are a trekking or Nordic walking enthusiast or simply want to discover nature and culture while hiking: there are many paths around the lake and nearby.

Immerse yourself in woods, lush meadows and vineyards, or go to the discovery of churches, palaces and castles. The historic Mendola cableway takes you from Sant'Antonio-Caldaro to the Passo Mendola at an altitude of 1360 meters. The ride will certainly be an unforgettable experience: with a gradient of 64%, the Mendola funicular is the steepest and longest in Europe. During its 12-minute journey you can admire the landscape below. From the Passo Mendola you can choose between different itineraries that lead to Penegal, Roen or the plateau in the direction of Val di Non.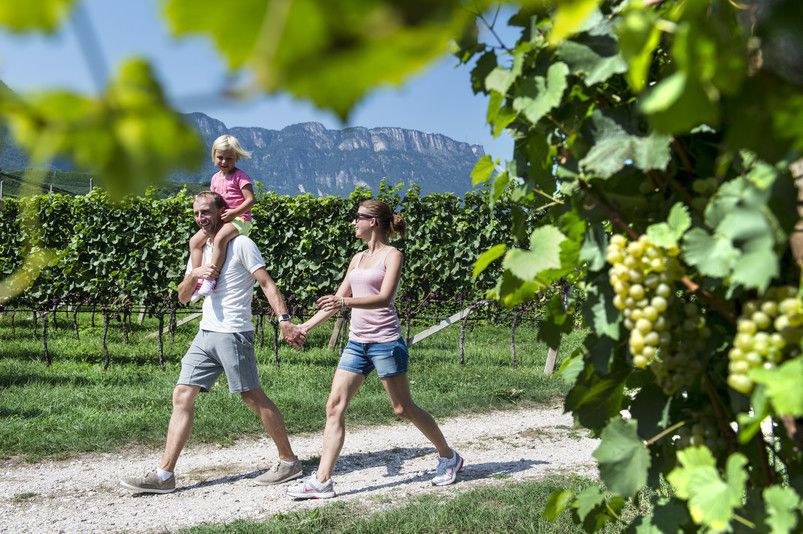 If you prefer to stay close to Lake Caldaro, you will find a network of well-marked hiking trails of approximately 200 km in length.

On the southern part of Lake Caldaro, along the shore, there is a very interesting nature trail, which deserves a visit particularly for its particular and interesting fauna: a biotope where you can walk among high reeds on small wooden bridges.

Particularly popular are the excursions in the spring valley, along the Alta Via del Caldaro, which from Caldaro-Appiano leads to Termeno-Cortaccia through woods and vineyards, excursions to the castles of Appiano and the lakes of Monticolo.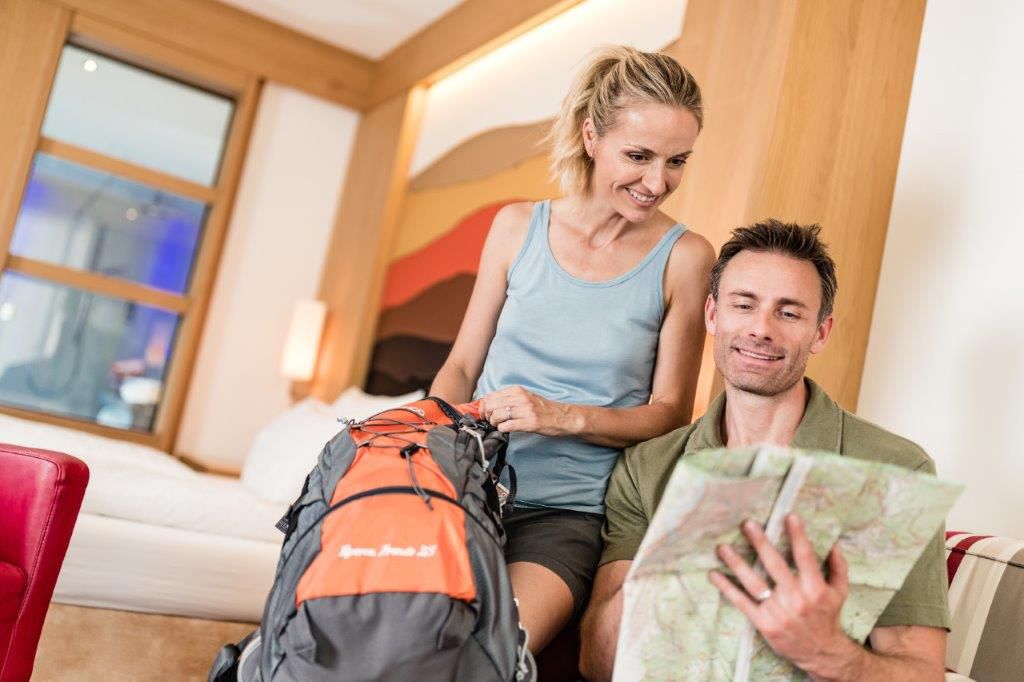 Some of the most beautiful and interesting destinations can be reached directly from the hotel:
Hike to the Caldaro vineyards through the Val Barleit
Excursion to the Rastenbachklamm
Excursion on the Path of Peace
Excursion to the gothic church of San Vigilio in Castelvecchio
Excursion to the ruins of the Basilica of San Pietro in Castelvecchio
Circular hike around Lake Caldaro
Excursion to the ruins of Leuchtenburg and Laimburg
Here you will find a PDF file with the descriptions of the excursions: Excursions in Caldaro and surroundings