Panoramic sauna with lake view:
Switch off, relax and enjoy the view of Lake Caldaro
Imagine a beautiful day around Caldaro during a long hike. You are tired and your feet want to relax. A sore back from the backpack ....

How to fix it?

In our hotel in Caldaro you will find the ideal solution: take a seat in our new Finnish panoramic sauna "Caldera" with a splendid view of the lake.

Taking a sauna is the best way to relax the muscles, stimulate circulation and strengthen the immune system, also increasing your well-being. You will immediately feel relaxed with new energy and ready for new adventures.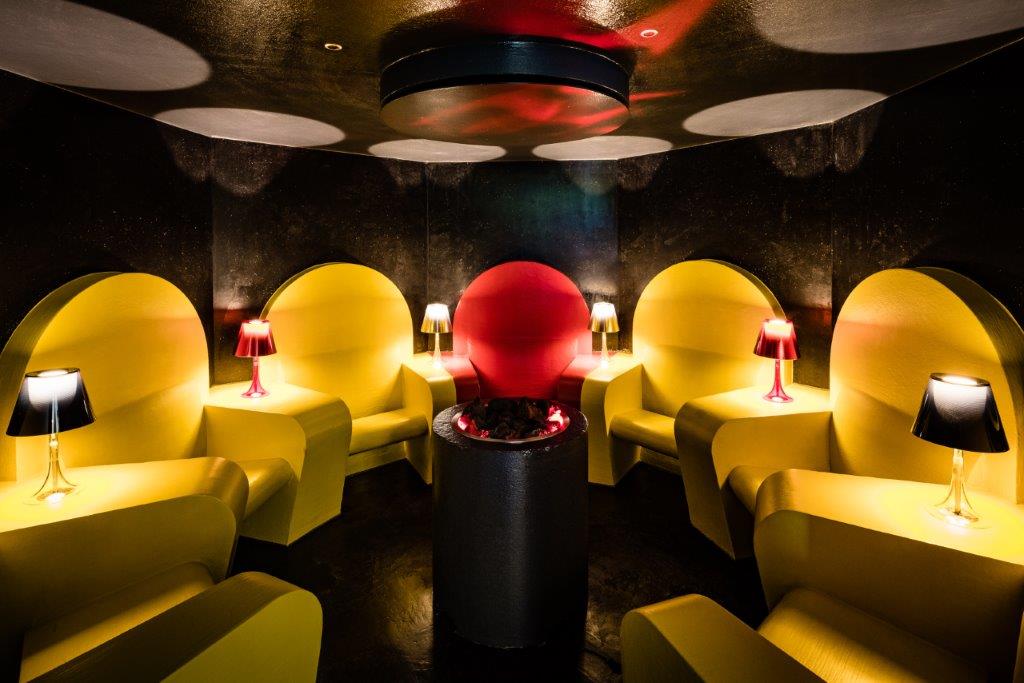 While enjoying our Finnish sauna, observe the Caldaro lake in front of you. See its colors, its changes during the day and the way it behaves according to the weather.

After a sauna, you always feel the need to cool off and rebalance your body and mind with a refreshing shower. The interaction of heat and cold regenerates one's immune system and restores a balance of well-being.

The time has come to enjoy the tranquility in the new relaxation room with our natural fragrances. The fragrances will help you achieve inner peace and relaxation, while also ensuring a restful sleep.
Have the forces returned?
Take advantage of it for another sauna session: this time in the "Vulcania" steam bath.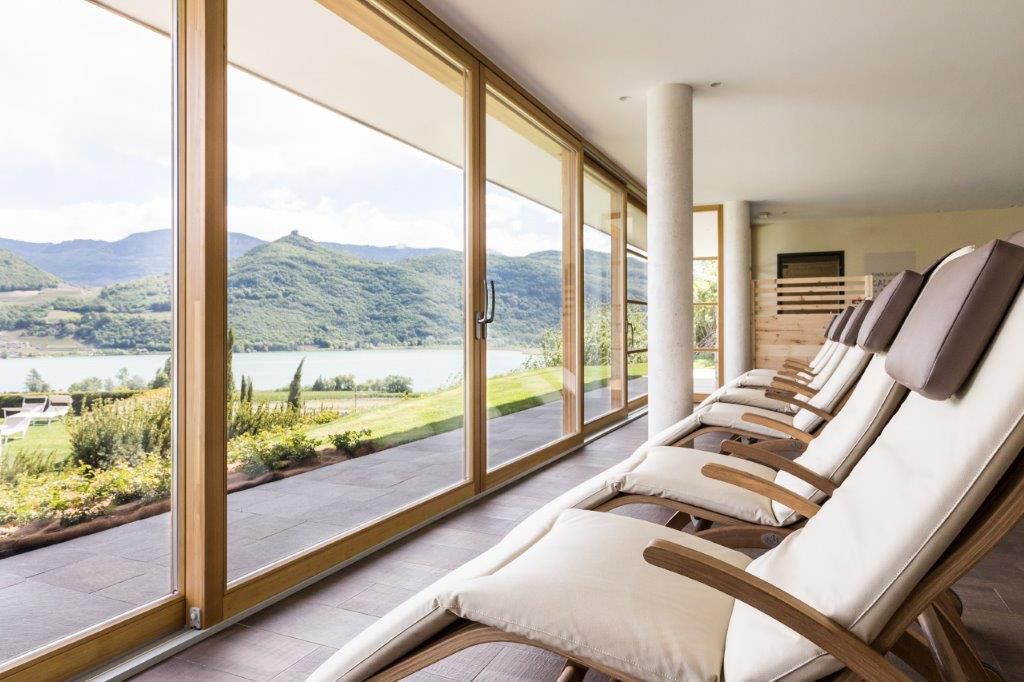 The steam bath has a temperature of about 50 ° with a high humidity. The ethereal fragrances promote better breathing and slow down skin aging.

Once both saunas have been completed, you can return to relax in our relaxation area and enjoy the pleasant view of Lake Caldaro and the whole valley.
Information about the relaxation-sauna area:
Finnish sauna "Caldera" 80 ° C with fantastic lake view
"Vulcania" steam bath at about 50 ° C
Showers of rain
Relaxation room for relaxing on comfortable sofas and direct lake view
Relaxation oasis in our heavenly garden with a view of Lake Caldaro