Caldaro at the lake
The ideal place for your wellness holiday: on a journey of discovery between nature and culture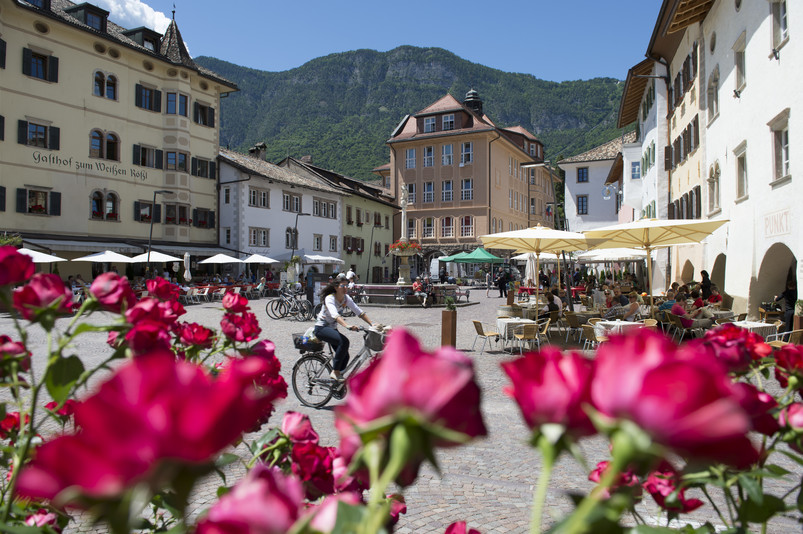 A journey of discovery between nature and culture
Caldaro on the wine route is located among the vineyards slopes of the Mendola, just 15 km from the provincial capital Bolzano.

The center is dominated by the so-called Oltradige style in which the Gothic of the north blends in an exceptional way with the Renaissance of the south. The support of this architectural style dates back to the period between 1550 and 1600, when the oldest part of the village was restored by some southern architects. Numerous elements are reminiscent of the Tuscan style: stone and marble doors and arches, decorated portals, double-arched windows with slender central pillars, sandstone arches, loggias, verandas, stairways, courtyards and pavilions symmetrically around long corridors or large central entrances.

Not far from the village of Caldaro is Lake Caldaro.

It is about 5 km from Caldaro.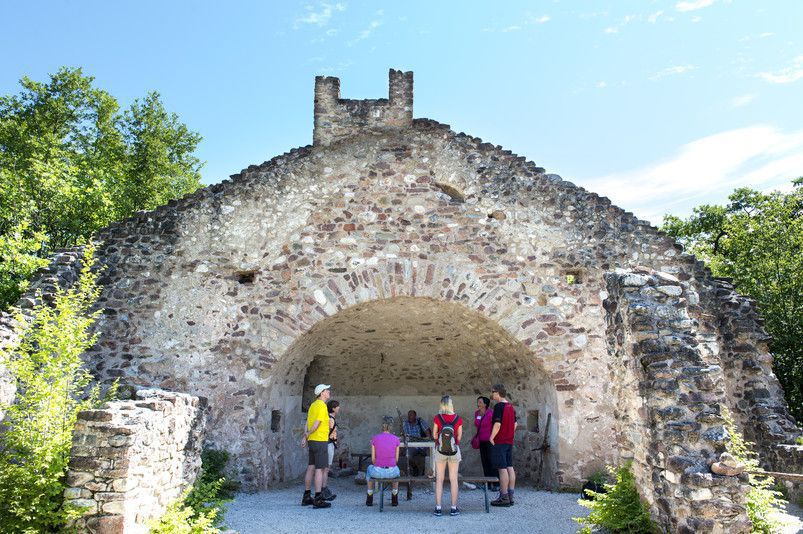 A short distance from the village is the Rastenbachklamm gorge, a narrow gorge in an evocative setting that can be crossed by steep stairs and suspension bridges along a path along the stream that runs along the valley.
Inside the gorge, the so-called "Path of Peace" is structured with 7 stations for religious reflection (temperance, wisdom, justice, faith, hope, courage, love, moderation, wisdom, faith, hope, courage and love), where it is possible to stop, reflect and rest.

The last stop, "Love", is symbolized by the ruins of St. Peter's Basilica, one of the oldest churches of the sixth century in South Tyrol, whose plan recalls the early Christian precursors of Aquileia and Milan.

In the immediate vicinity, visit the picturesque towns of Appiano, San Michele, San Paolo, Cornaiano, Termeno and Egna, which are ideal for lovers of good food and friends of nature.