Holidays at Lake Caldaro
The largest bathing lake in South Tyrol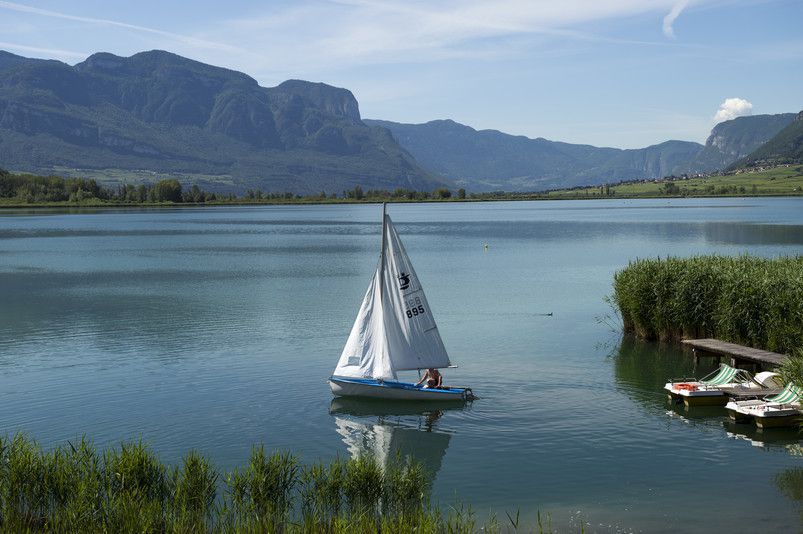 Lake Caldaro is of alluvial origin and is fed by some underground springs. It is located among the vineyards, immersed in a green valley in the surrounding mountains, about 5 km from the village of Caldaro
Lake Caldaro is the largest bathing lake in South Tyrol and is also the warmest lake in the Alps. Thanks to its shallow depth of only 5.6 meters, the water warms up to 17 ° - 19 ° C in spring, while in July and August the water temperature also rises to over 28 ° C.
Thanks to its special features and idyllic location, Lake Caldaro offers a wide range of opportunities, both for guests who wish to enjoy the Mediterranean environment and relaxation in peace, as well as friends of sporting activities, including courses of water. The numerous bathing beaches, which are located along the lake shore, offer the vacationer the opportunity to relax on the small beaches and large meadows or to practice sports.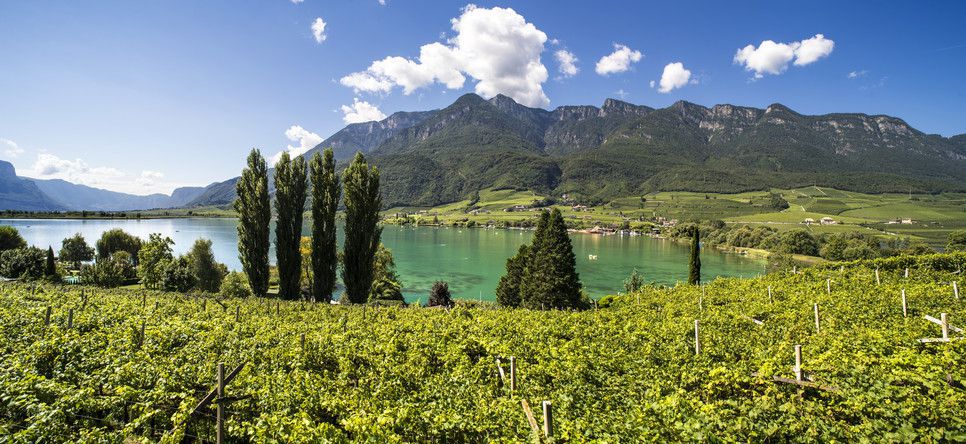 The pleasant temperatures and relatively shallow depth make swimming an extended and invigorating event.

It is also possible to rent small boats or pedal boats to enjoy even the most hidden corners of the lake.

Thanks to the constant but pleasant breeze, Lake Caldaro is the ideal place to engage in sports such as sailing, windsurfing and kitesurfing. Again, the necessary equipment can be borrowed on site.

Walkers will find the nature trail extremely pleasant, which mainly includes the fauna on the south side of the lake, including the biotope, a biological reserve protected by "Natura 2000" which can be crossed thanks to special wooden bridges.