Guesthouse Hasslhof *** at Lake Caldaro
The charm of tradition and family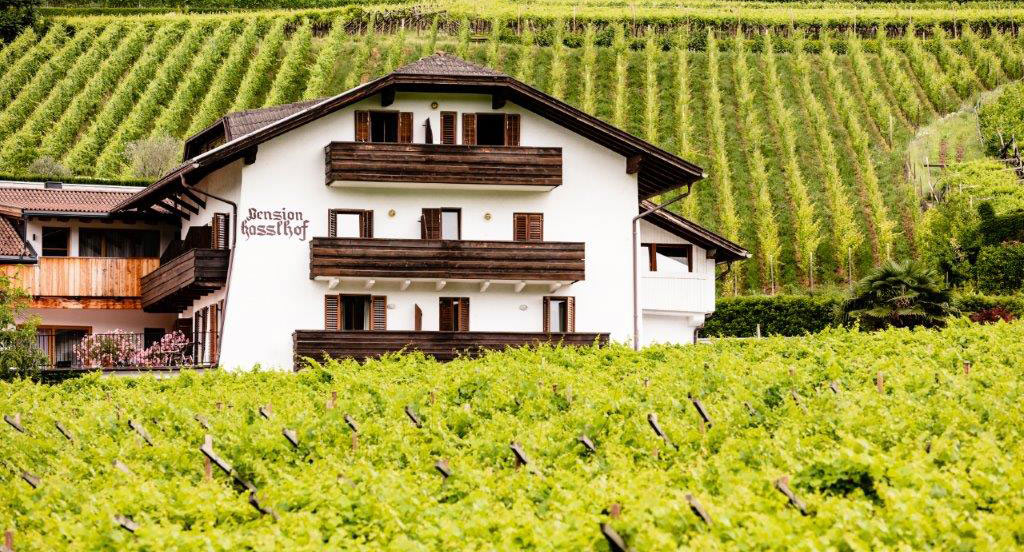 We can say that each room is unique here in our Hasslhof Guesthouse. It has been managed for 3 generations and was sold to the current Anton Morandell family in 2009.
Are you looking for something simple, functional but familiar on Lake Caldaro with the charm of the past? Then the double rooms in the main building of the Guesthouse at Lake Caldaro are the right choice for you! Each room in the main building of the Guesthouse Hasslhof on Lake Caldaro is different in size, direction of view and furnishings.
Basically double rooms can be divided as follows: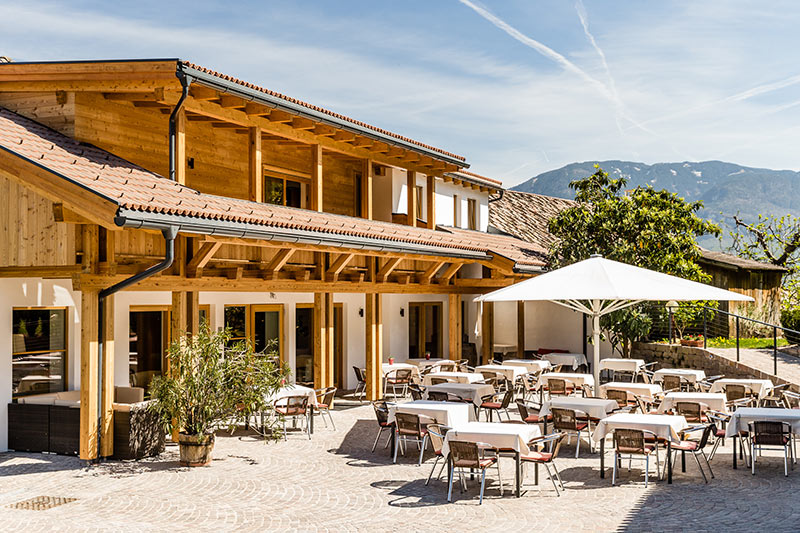 In winter 2014/2015, part of the pension was rebuilt. The renovation has led to the creation of two new rooms, which adopt the same standards as the hotel and its philosophy:
Thanks to the restoration, our "Hassl-Wine-Bar" with lounge and fireplace corner was also born.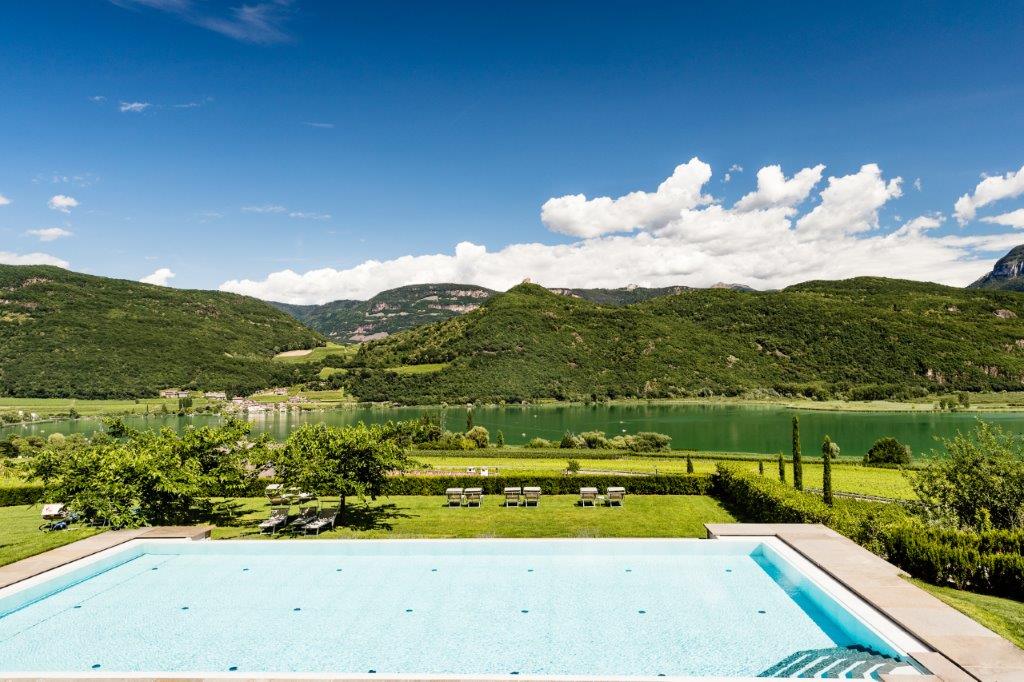 Your benefits do not end there!

All guests of the Guesthouse can use the hotel facilities. This means that you will have breakfast and dinner with the hotel guests. In good weather in the internal courtyard / terrace "La Piazzetta" or in the dining room with panoramic windows.
You can also use the pool area with panoramic sauna.