The perfect place for your water holidays in South Tyrol
Many activities for your holidays at Lake Caldaro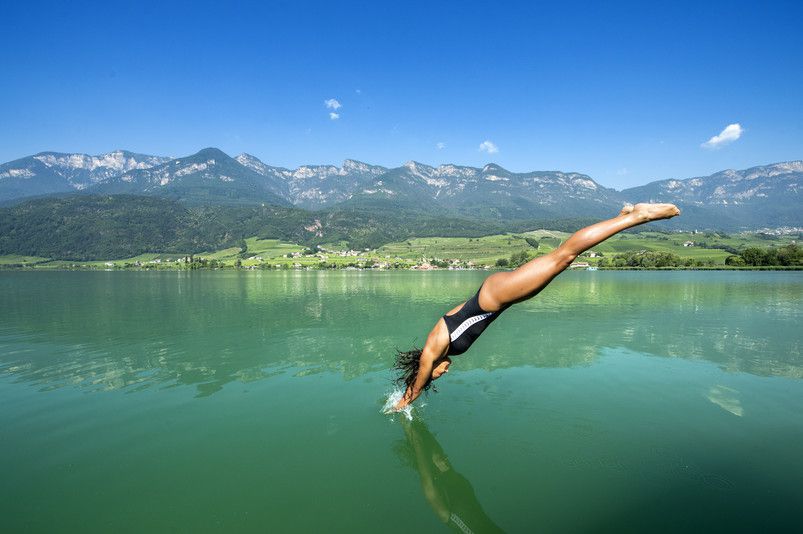 Lake Caldaro offers many entertainment options to make your holiday as varied as possible.

The Mediterranean climate and the warm waters of Lake Caldaro invite you to dive and relax. The water temperature can rise up to 28 ° C in summer.

There are four public bathing beaches at Lake Caldaro, where you can swim and sunbathe for a small fee. The Lido di Caldaro also has swimming pools, the Gretl am See bathing beach is famous for its surf school.


Did you know .....
that Lake Caldaro is two kilometers long and one kilometer wide

that the water depth is a maximum of 5.6 m below

that the Hotel Hasslhof in Caldaro is located only 400 m above Lake Caldaro and enjoys a splendid view over the entire lake

that Lake Caldaro has excellent water quality

that the whole walk around the lake is about 8 km long
Water connects everything and everyone!
Pedalos on Lake Caldaro
After a relaxing bath under the sun of Lake Caldaro, we recommend you to explore the lake with a pedal boat.

Pedal boats can be borrowed at public beaches.

There is nothing better than a small tour to discover the most hidden corners of the lake! In the middle of Lake Caldaro with its magnificent mountain panorama, the clear and fresh water invites you to take a dip.

Enjoy this peace, the play of colors and the refreshment.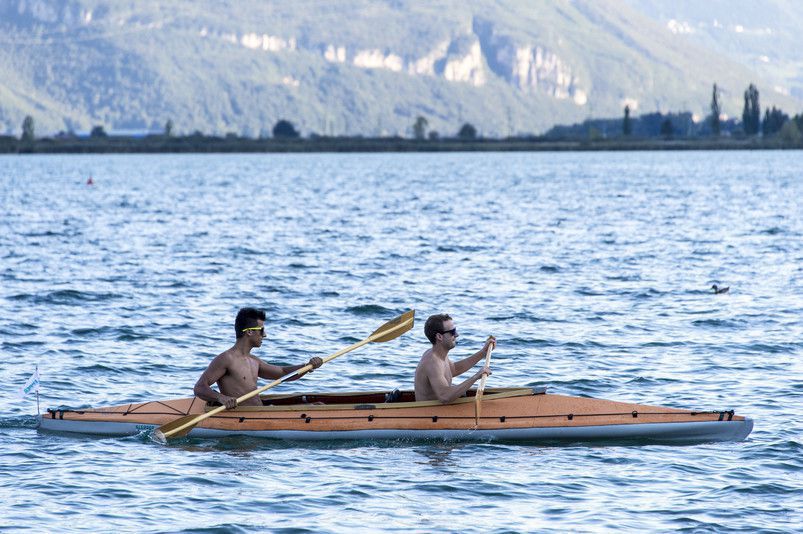 Stand-up paddle surfing at Lake Caldaro
If the paddle boat tour didn't require enough energy, you can still grab a surfboard and sail the lake.Surfing started in Caldaro in the mid-1970s and has become indispensable ever since. If you are new to this great sport, you can learn it at the Gretl am See surf school. There is also the possibility to rent equipment there.

The 2nd Cup of the Alps will be held in April. This is a series of international regattas, which takes place on 3 lakes in the Alps.Here you will see many famous surfers, as well as young people who can show their skills. The start of the SUP Alps Trophy takes place in Caldaro at the end of April.
At the end the best water athletes compete in the different disciplines and show their skills.
As part of this event, you can test various materials and of course participate in selected wine tastings.
All this is possible at Lake Caldaro where fun is never lacking.What are you waiting for?
Book your holiday at Lake Caldaro in the Hotel Hasslhof now!