Golf in South Tyrol
course amidst vineyards, lush apple orchards and woods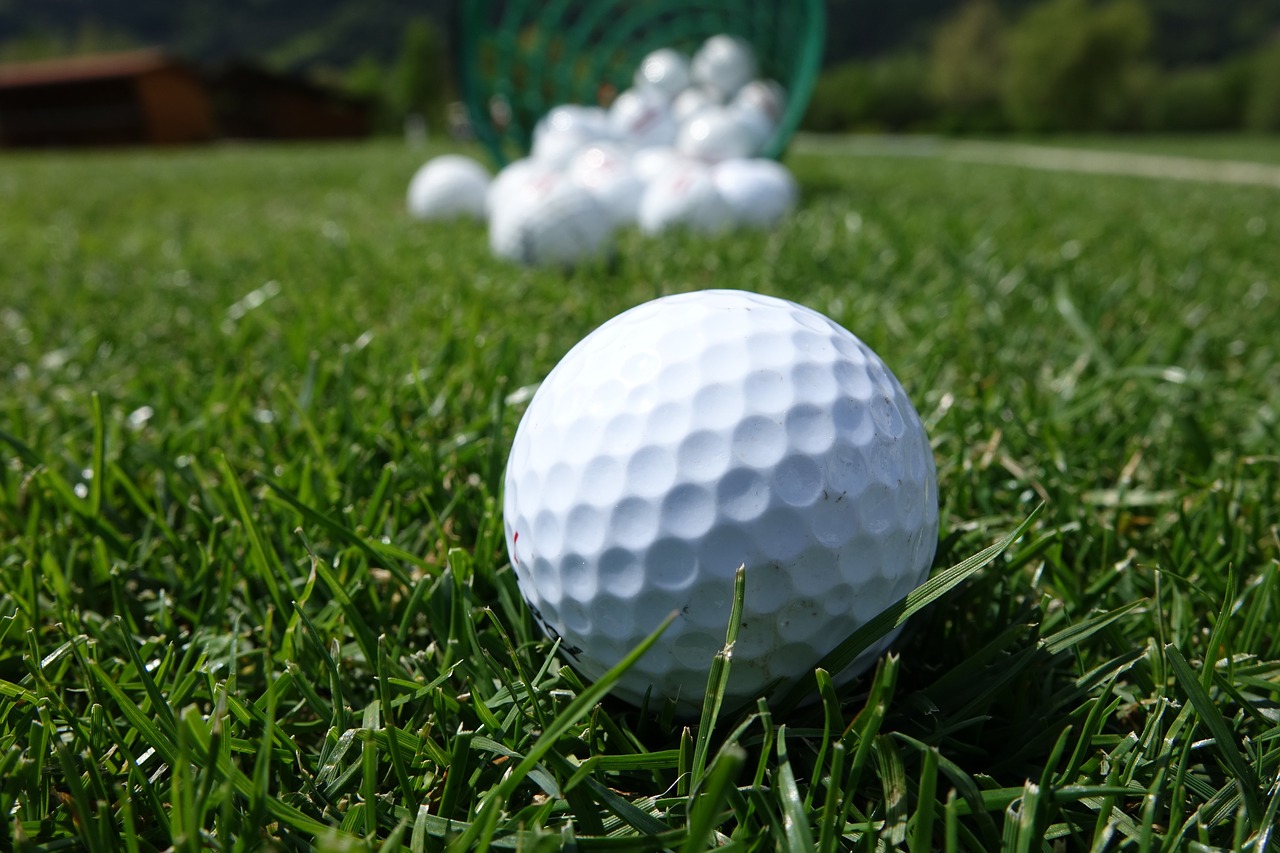 Concentrate, aim and ... it begins!
For all golf lovers, the Hotel Hasslhof is an ideal starting point for your golf holiday in South Tyrol.
In a few minutes you can reach 5 different golf courses in South Tyrol.

Dolomiti Golf Club - Sarnonico:
It is one of the most beautiful places in the entire Alpine arc and is located on the Mendola in Sarnonico (about 24 km from the Hasslhof).
It is located on a picturesque plateau surrounded by beautiful woods and green meadows and offers a unique view of the impressive mountain ranges of the area: the Brenta Dolomites to the south and the Le Maddalene mountain range to the west.
An 18-hole course also considered one of the most difficult courses by golf professionals! The property also has a 3-hole practice course, driving range, pitching green and putting green.
YOU WILL RECEIVE A - 20% DISCOUNT AT THE GOLF CLUB DOLOMITI - SARNONICO!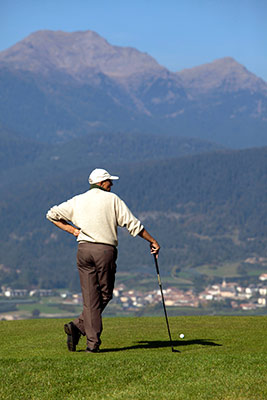 Eppan Golf Club - Golf "The Blue Monster"
The new golf course in Appiano near Bolzano is about 12 kilometers from our hotel. It has an area of ​​10,000 square meters with a 9-holes course. As a result, it is very spacious and well organized. The golf club got its name "The Blue Monster" from the numerous water hazards, ponds and rivers that are particularly attractive to all golfers. The Eppan Golf Club is available for all golfers, professionals or beginners.Open all the year.
Petersberg Golf Club:
The Petersberg Golf Club is located about half an hour (about 28 km) from Caldaro. It is located on the Regglberg and includes a fantastic 18-holes course on a plateau about 1250 meters above sea level. The mighty woods all around require maximum precision during the game, but the fantastic panorama overlooking the nearby peaks of the Brenta Dolomites guarantee relaxation between individual shots.


Lana Golf Club:
The Lana Golf Club is located about 25 km from Caldaro and has a 9-hole course. It is located under the ruins of the Brandis castle, among orchards and vineyards that surround Merano. The course is quite flat, but still requires great precision when playing. The property also offers a driving range with 12 positions, a pitching green with bunker and a putting green.

Lake Carezza Golf Club:
The Lake Carezzasi Golf Club is located about 40 km from Caldaro and is located at 1580 m above sea level and consists of a 9-holes course. Golf has a long tradition on Lake Carezza, as Empress Sissi and British Prime Minister Churchill played golf right here. The golf club has an alpine character.
Other golf courses in South Tyrol:
- San Vigilio Siusi Golf Club about 40 km away, 18 holes
- Passiria Golf Club about 60 km away, 18-hole course
- Alta Badia Golf Club approx. 84 km, 9 holes
- Pustertal Golf Club, approx. 97 km, 9-hole course