Price list 2021 Guesthouse Hasslhof****
Living in the middle of the vineyards
Guesthouse Price list 2021
Double rooms
New building
Service

low season
01.04.-08.05.2021
10.10.-07.11.2021

middle season
09.05.-10.07.2021




high season
11.07.-09.10.2021




double room "Vernatsch"
was built in winter 2014/2015.

Double room "Vernatsch"
ca, 32 m²
with terrace (ca. 10 m²)
lake view (east-side).

1 - 6
days
120,00 €
128,00 €
136,00 €
7 days and more
115,00 €
123,00 €
131,00 €

---








Suite "Lagrein"

was built in winter 2014/2015.

Suite "Lagrein" ca. 35 m²
as well as a spacious terrace
(north side, ca. 12 m²),
mountain view and lateral lake view.

1 - 6 days
129,00 €
137,00 €
145,00 €
7 days and more
124,00 €
132,00 €
140,00 €
Guesthouse Price list 2021
Double rooms
Old building
Service

low season
01.04.-08.05.2021
10.10.-07.11.2021

middle season
09.05.-10.07.2021



high season
11.07.-09.10.2021


Double room lake view
with balcony / terrace
approx. 18 m²
1 – 6 days
77,00 €
85,00 €
93,00 €
7 days and more
72,00 €
80,00 €
88,00 €

---

Small Double room lake view
with terrace
approx. 12 m²


1-6 days
65,00 €
73,00 €
81,00 €
7 days and more
60,00 €
68,00 €
76,00 €

---

double room mountain view
with balcony
approx. 15 m²
1 – 6 days
69,00 €
77,00 €
85,00 €
7 days and more
64,00 €
72,00 €
80,00 €

---

Double room lake view
without balcony
approx. 15 m²

1 – 6 days
65,00 €
73,00 €
81,00 €
7 days and more
60,00 €
68,00 €
76,00 €
Price Info prices & half board:
Prices are per person and day with half board.
The rooms in the pension obviously cannot be compared to the rooms in the new building or hotel.
When booking an overnight stay with breakfast, € 14.00 per person per day is deducted from the half board price.
You are also invited to decide day by day if you wish to take advantage of the evening menu. A supplement of € 25.00 per person per day will be charged.
From 01/01/2014 a tourist tax of approximately € 1.60 per person per day is required by law, not included in the price. (Children under 14 enter for free)
All rooms are non-smoking.
Check-in: from 15:00 to 20:00; Check-out: from 7:30 to 11:00
For double rooms used as singles, min. Supplement of 50% (single use not possible in high season)
Prices for children in parents' room (with 2 adults)
| | |
| --- | --- |
| from 0 to 2,99 | riduction for 100% |
| from 3 to 5,99 | riduction for 70% |
| from 6 to 11,99 | riduction for 50% |
| from 12 to 15,99 | riduction for 30% |
| additional bed | riduction for 15% |
Cot / additional bed: € 10.00 per day
The kitchen is closed on Tuesdays; However, you can walk to various nearby restaurants within minutes
Pets are welcome with us, however we kindly ask you to bring everything you need to take care of them (basket, blanket, bowl, pet food).
For hygienic reasons the dog cannot enter the dining room. We thank you for your understanding. Here you will find our rules regarding dogs.
| | |
| --- | --- |
| standard doubble rooms | € 5,00 per day |
| double room "Vernatsch" | € 15,00 per day |
| "Lagrein" Suite | € 15,00 per day |
A reservation is only valid when you receive a confirmation from our website and the specified deposit has been made.
We cannot guarantee specific numbers and/or floors at the time of booking. We will always try to take into account your wishes.
Bookings on holidays: Please note that bookings on holidays require a minimum stay of 5 nights. If vacation bookings are reduced to a stay of less than 5 nights, 100% of unused vacation days will be charged.
Weekend bookings are possible at any time, but we ask for your understanding where they can often only be booked at short notice.
We would like to point out that we allow a minimum stay at certain times of the season and on public holidays. Thank you for your understanding!
Cancellation conditions! To enable you to make a carefree booking in tough times, we have relaxed our cancellation policy. If you can't start your vacation due to COVID-19 (travel ban), you can cancel for free up to a week before arrival. Otherwise our normal cancellation conditions apply:
There is no right of withdrawal under the Consumer Protection Code - however we guarantee the following cancellation conditions: Cancellations are only valid in writing. Up to 1 month before the start of the stay there are no cancellation costs, up to 21 days before we keep the deposit, from 21 days before or in case of early departure or late arrival we charge 100% of the booked arrangement. We recommend that you take out travel cancellation insurance.
Travel cancellation insurance: You will look forward to spending your holidays in our house. But something unexpected can always happen at any time, which means you can either stop your vacation early or not start it at all. For this reason we recommend that you take out travel cancellation insurance, "European Travel Insurance". You can do it directly at the following link: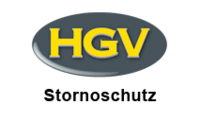 The invoice can be paid locally in cash (up to € 1,999.99), debit card or credit card (VISA, Mastercard)
Our packages are not combinable, activities that are not part of the packages cannot be refunded.
Typos, errors are reserved.
Notification pursuant to Part III, Title III, Section I, of the Consumer Protection Code (GvD 206/2005)