RESTART 25. June 2020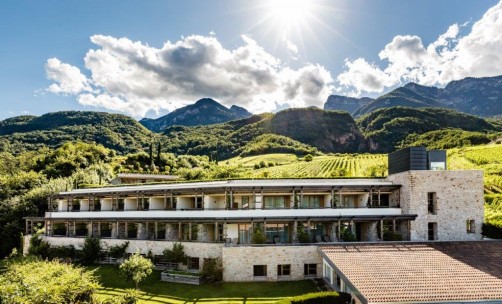 We have waited a long time, but now it is time: on 25. June 2020 we will reopen our house.

We have always attached great importance to your well-being and our family atmosphere.
We will continue to try to make your holiday at the Hasslhof as pleasant as possible.
It is very important to us that you feel as safe as possible when you stay with us.
For this reason, we will take the following protective and hygienic measures.
Hasslhofs- Welcome
Hospitality: without shaking hands but with a lot of family atmosphere and with lot of heart!
Although our smile remains hidden behind our face masks, we will welcome you with our open heart.
Entry control by temperature measurement for staff and guests
Check- In: you can send us the registration data conveniently online from home
Check- out: To shorten the time in the reception we can send you the cost overview by e-mail the evening before your departure. You pay comfortably and quickly at the reception or online
We kindly ask our guests with multiple reservations to check in at the reception desk only by one person representing all of them
Disinfectant dispenser: sufficient disinfectant is available in all areas.
Hasslhof's sense of space
Hygiene and cleanliness have always had the highest priority for us and will be intensified even more. Through disinfection of relevant surfaces.
All public areas in the hotel are regularly thoroughly ventilated, cleaned and disinfected
Our cleaning staff wear face masks and gloves
Disinfection of the room cards after each departure
For persons in the same room or from the same household there are no distance rules
Hasslhof's moments of pleasure:
As usual, we will serve as much food as possible at the table
Enjoy our spacious terrace/patio, where we can keep the legal minimum distance between tables.
Our kitchen staff wear gloves and face masks
At the table and at the bar with your roommates you don't need a mouth guard, but on the way to the table
Our restraunant employees work with face mask or visor.
Hasslhof's relaxation moments at the pool
Our recreational plus is the spacious, expansive sunbathing lawn with sun deck,
Our outdoor infinity pool with a fantastic lake view is of course open.
Now, the opening and use of the sauna is not yet fully clarified. We will be happy to keep you up to date in this regard.
Hasslhof employee protection:
Employee health check
All our employees are trained in advance around hygiene and wear mouth and nose protection or visors
Hasslhof Active
In-house bike rental of Scott brand mountain bikes and e-bike rental (for rent )
Winepass is included: unlimited free use of public transport, free admission to around 90 museums, castles and collections and over 20 services related to wine with a 50% discount
Trade, gastronomy, museums, and sights are open
Public transport by bus and train is fully guaranteed, with the Winepass this is free of charge
Hasslhof's relaxed cancellation conditions:
Relaxed cancellation conditions! To enable you to make a carefree reservation, we have relaxed our cancellation conditions. If you are unable to start your holiday due to COVID-19 (travel ban), you can cancel free of charge up to one week before arrival.
Please note that this is the status as of May 2020. Changes may occur at any time, which we will of course inform you of as soon as possible.
We are looking forward to seeing you!
Your family Anton Morandell